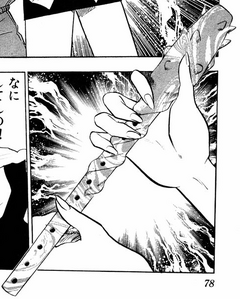 The Necromancer's Flute (ネクロマンサーの笛 Nekuromansā no Fue) is a flute that allows necromancers to control the dead. Only necromancers like Kinu Himuro can play the flute, and no sound will come from the flute if it is played by other person, as shown with Reiko Mikami.
Ad blocker interference detected!
Wikia is a free-to-use site that makes money from advertising. We have a modified experience for viewers using ad blockers

Wikia is not accessible if you've made further modifications. Remove the custom ad blocker rule(s) and the page will load as expected.