Welcome to Ghost Sweeper Mikami Wiki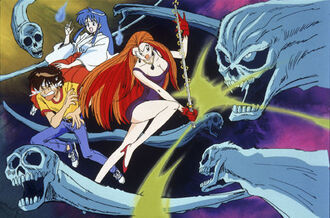 Everything about the
Ghost Sweeper Mikami
manga
,
anime
,
movie
, and
characters
!!
About  
This wiki counts 165 since 21 June 2010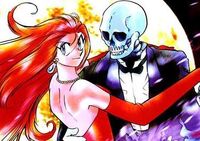 Ghost Sweeper Mikami is a manga series written and illustrated by Takashi Shiina. This series has been published by Weekly Shōnen Sunday between 1991-1999. It has also an anime series by Toei Animation that began airing in 1993. The story takes place in the economically thriving Japan, Ghost Sweeping has become one of the most profitable business, as ghosts disrupt the safety and economic well being of society. Ghost Sweepers are contemporary exorcists hired to deal with ghosts and the like. Among them, the woman named Reiko Mikami is known to be one of the best. She runs a Ghost Sweeping agency where she helps peoples, for a high price. Alongside with her assistant Tadao Yokoshima, a pervert high school student that has a crush on Mikami, and Okinu, the gentle ghost girl, they have big adventures defeating ghosts.
Featured Article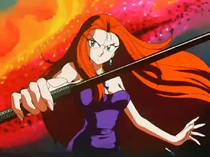 Reiko Mikami is a first class Ghost Sweeper that chase ghosts everywhere. She don't help peoples in need, she helps only peoples if they can pay her a large sum, so she can chase after the thrill. Her biggest fears are small children, cockroaches and the thought of not earning or losing money. During the series she shows to have some feelings towards Tadao Yokoshima, and the two had some sort of relation in their previous lives. She has been trained by Father Karasu, but unlike her mentor, she was not satisfied with a life of poverty, and opened a Ghost Sweeping agency.
Content
Mikami Q & A
Need answers visit us Mikami Q & A.
Daily News
July 17, 2010 - The GS Mikami Wiki is created.
Characters
Helping Out
To write a new article, just enter the title in the box below.
Other Wikis
Ad blocker interference detected!
Wikia is a free-to-use site that makes money from advertising. We have a modified experience for viewers using ad blockers

Wikia is not accessible if you've made further modifications. Remove the custom ad blocker rule(s) and the page will load as expected.