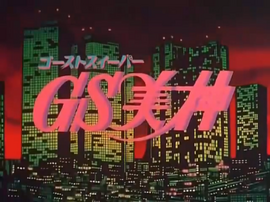 Ghost Sweeper Mikami is an anime made by Toei Animation based on a manga created by ShiinaTakashi named Ghost Sweeper Mikami: The Great Paradise Battle!! (Japanese: GS美神 極楽大作戦!!).
The anime covers only covers most of the firs 9 volumes of the Manga (wich had a total of 39) adapting them as a 45-episode anime television series which ran on TV Asahi and the Asahi Broadcasting Corporation from 1993–1994,
The anime lead to the release of a movie, which had been the only existence of Mikami in the United States (released by Manga Video).
The TV series had a regular reception in Japan, since there where much complaints from the manga fans, who put high espectations on the anime being the adaptation of an award winning manga. But on the other hand GS Mikami was really popular in other markets, like South America.
External links
Edit